Your support is temporary blocked due to intrusive download query !!! Error code : 416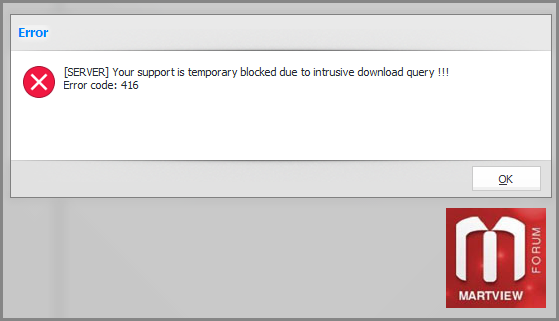 ​
Solution
:
Download limitation on each users 10 GiB or 20 files a day.
UFi Software is already integrated with Download Manager
Which supports resumes and queues.
UFi have provided this warning every time you open UFi software or click on support.
​
User Ip block by server due to intrusive access.
User Ip will be auto unblock after 1x24 hour.
So, user can try again in next days.
User problem will be solve.